We kindly inform our Clients, that we have launched a modern powder coating line. We offer you powder coating in full range of colours in accordance with RAL Colour Palette with smooth, structural, glossy, mat and metallic paints.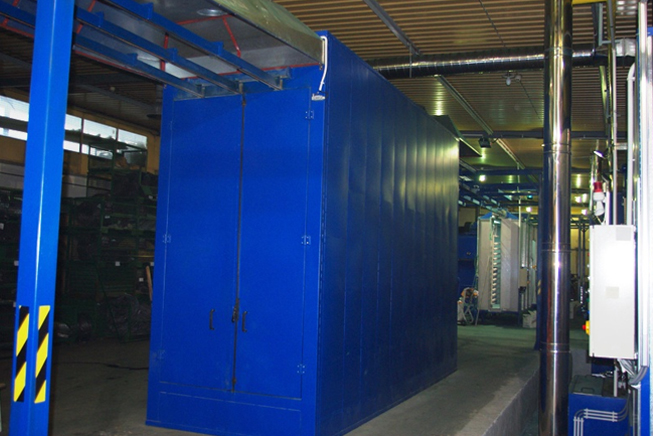 We use powder paints of renowned companies, such as:
• EUROPOLVERI Italy,
• ARSONSISI Italy,
• IGP Pulvertechnik AG Switzerland.
These paints guarantee the best quality of metal coating in terms of highest standards of decoration, durability and maintenance.
The powder paints we use have the appropriate health certificates and meet the highest requirements of QUALICOAT quality standards.
We coat, on demand, with paints supplied by our client's.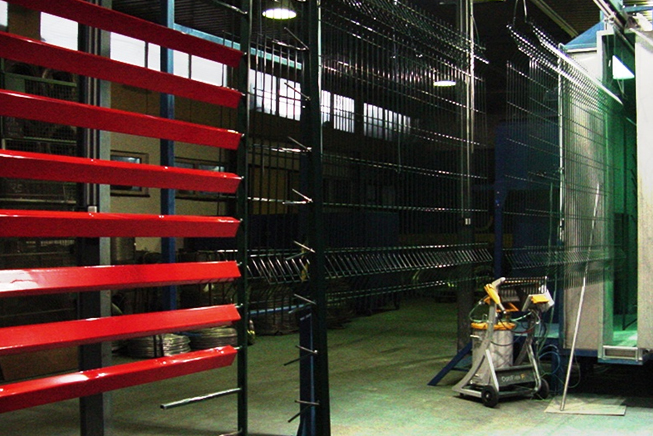 The technological process consists of:
• chemical washing (degreasing),
• phosphorizing,
• rinsing,
• drying,
• painting,
• baking.
Our paint coatings are characterized by:
• resistance to UV radiation and chemical resistance,
• high congruity with pigments,
• smooth surfaces, without cracks, patches, bubbles and wrinkles.
Maximum dimensions of elements to be powder coated are:
• height 2150 mm,
• length 5500 mm,
• width 300 mm.
Every order is calculated individually after a previous evaluation of elements to be coated.
DAWID Company guarantees the highest quality of service, competitive prices and short delivery dates.
We invite you to take advantage of our Powder Coating Shop's services!